Pretty all of us universally love a good party, and it has to be noted that especially during the summer months it is definitely easier to dress expressly for the party without having to think of other more practical considerations such as 'will I be warm enough?!' So whether it is a house party, a barbeque or a wedding reception that you've been invited to, it is important to make sure that your party fashion is appropriate, on trend and that it makes you look and feel fantastic. The high street and online shops are full of gorgeous pieces that have you looking like you've waltzed off the catwalks. So if you have a big party or event coming up that you want to look great for, then check out some of these lovely party pieces right here today that will be ideal for different occasions.
Girls Night Out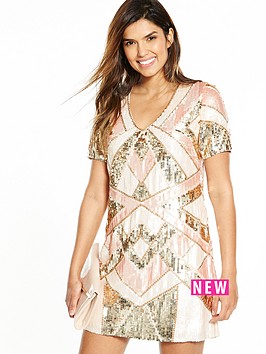 It's great to get together with your girlfriends to enjoy a fun-filled night of laughter, good chat, cocktails and dancing, so the perfect dress is one that is shimmering, short and brilliant, and that will have you feeling like a million dollars. This beautiful sequinned tunic from V by Very is just the ticket if you want something eye-catching that will take you to the club with ease, and that will show off a sun-kissed summer tan. Thanks to its simple tunic design, this shape is really flattering no matter what your figure, and this piece is available up to a size 20. Team it with some wavy beach hair, eye-catching ear-rings and some strappy summer sandals for a look that is effortlessly glamorous. This tunic dress costs £110, but check out a Very discount code first to see if you can't save some money when you shop with them.
Evening Wedding Guest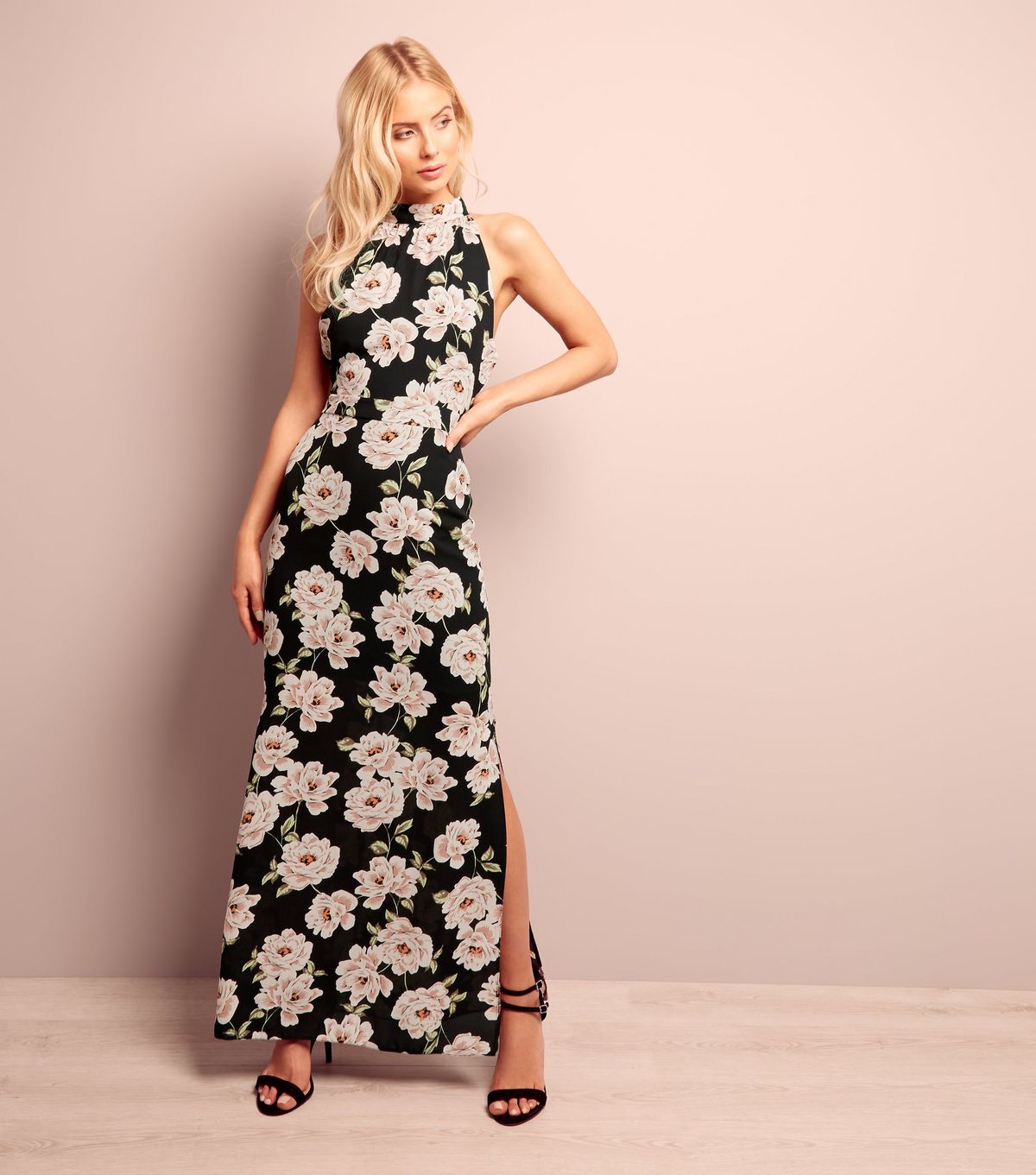 An evening wedding reception is a popular way these days to include more of your friends in your big day, so if you've been invited to one, then it is the perfect chance to dress up to the nines. Don't wear white or head to toe black and you're pretty much good to go. Floral designs are once again a huge trend, so why not look classy and elegant with this gorgeous halter-neck maxi dress from high street brand New Look. It is figure-hugging and sexy without being trashy or revealing too much, making it the perfect classy party dress for an evening reception. Available in sizes 6 to 16, it is also the ideal option for you if you're on a budget since it costs just £34.99 – and students don't forget you can get a 10% student discount too!
Garden Party/Barbeque
In summer at least during the weekends we tend to enjoy daytime parties more, and outdoor barbeques and garden parties are lovely to attend when the weather is good. A fun and flirty summer dress lends itself perfectly to this situation and will great with a practical yet dainty pair of flats. This gorgeous cotton floral number from H&M is a steal at just £12.99, and will still look great even if you have to team it with a little jacket or a jumper if the clouds start rolling in.